The six-letter word "Cancer" has the potential to crush a person's courage to rock bottom and turn him into a knot of stress and anxiety. In the past, detecting and treating cancer was a herculean task. But now, with rapid technological advancements and substantial cancer research by professionals, there is immense knowledge to combat cancer. Cancer may be readily recognized and properly treated by specialists with extensive clinical experience and profound understanding. Oncology is a medical specialty that deals with cancer therapy. Oncologists are physicians who diagnose and treat cancer patients using chemotherapy, radiation therapy, and surgery.
Cancer Clinics is an amalgam of top doctors and high-tech medical equipment. It has a team of the best oncologists in Hyderabad, all with specialized degrees from reputed institutes. The doctors have received extensive training and have treated patients using cutting-edge technology and innovative procedures. Creating a personalized treatment plan at Cancer Clinics is a patient-centric approach. Cancer Clinics believe that each individual is unique and has distinct requirements. So, we take great effort in customizing each patient's treatment strategy.
Cancer Clinics is proud to have the best oncology doctors who are epitomes of dedication and embodiments of expertise.
1. Dr. Raghunadharao, Senior Clinical Advisor & Senior Consultant Medical Oncologist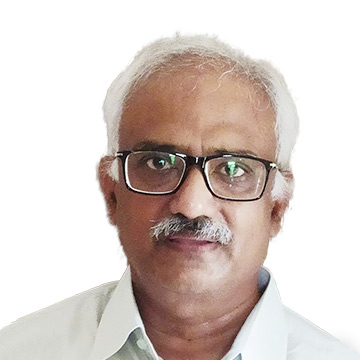 Dr. Raghunadharao is a veteran oncologist with over three decades of expertise and over 290 publications to his credit. He has published widely on Basic, Translational, and Clinical Research, Cancer Epidemiology, Drug Resistance, and Population Genetics. Dr. Raghunadharao earned his M.B.B.S. degree from Andhra Medical College, Visakhapatnam. He also completed his MD in General Medicine, from the Post Graduate Institute of Medical Education and Research, Chandigarh. He worked as a Senior Resident at the Tata Memorial Hospital in Mumbai for 2 years. He received his DM in Medical Oncology from Madras University's Cancer Institute. In April 1989, he founded the Department of Medical Oncology at the Nizam's Institute of Medical Sciences in Hyderabad. He retired as a Professor in December 2013, and from December 2013 to March 2020, he worked to establish the Homi Bhabha Cancer Hospital and Research Center in Visakhapatnam.
2. Dr. Srinivasulu Mukta, Senior Consultant - Surgical Oncology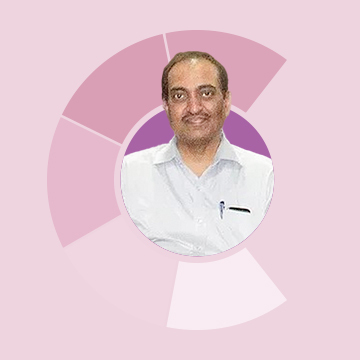 Dr. Srinivasulu Mukta is a renowned oncologist surgeon in Hyderabad. He is a very learned persona and the head of the surgical oncology department of the MNJ Institute of Oncology and Regional Cancer Center in Hyderabad. His awards show he is a skilled surgical oncologist. From 1978 through 1985, he won 12 gold awards, including one for being the best MBBS student. His research interests include Oncology, Molecular Biology, and Cell Biology.
3. Dr. Kirti Ranjan Mohanty, Senior Consultant - Radiation Oncology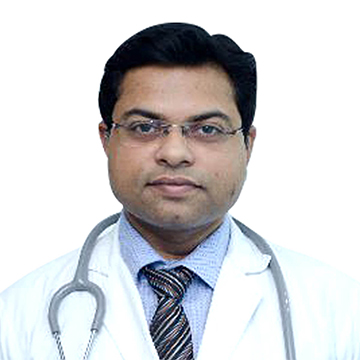 Dr. Kirti Ranjan Mohanty believes that modern technology and the human mind help cancer patients. He has been awarded the Gold Medal in Radiation Oncology MD, Silver Medal for Indian Associations of Palliative care course, and the Vaidya Siromani Award - 2019 for dedicated work in the field of Oncology. He has a keen interest in treating head and neck cancer, brain tumor, and pediatric tumors. He uses modern treatments such as image-guided radiotherapy (IGRT), arc therapy, and tomotherapy, resulting in maximal tumor control with minimal side effects and improved patient quality of life.
4. Dr. Purushotham Reddy K, Consultant - Surgical Oncology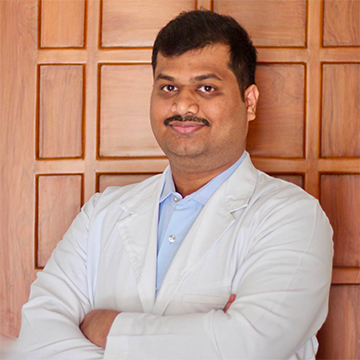 An eminent oncologist in Hyderabad, Dr. Purushotham has presented 3 papers and many posters at national oncology conferences. He does regular oncology procedures with exceptional finesse. Dr. Purushotham specializes in head and neck oncology, breast cancer surgery, thoracic and esophageal surgery, and other surgical procedures. He assists in Advanced Laparoscopic Surgery, limb salvage, and pelvic exenteration.
5. Dr. P. Venkata Sushma, Senior Consultant - Radiation Oncology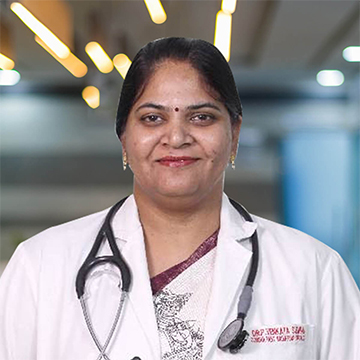 Dr. P. Venkata Sushma received the Lady Legend Award for her medical contributions to society. She is a clinical and radiation oncologist with a UICC fellowship from the reputed Tata Memorial Hospital in Mumbai. Women's malignancies, Neuro-oncology, Stereotactic Radiosurgery (SRS), other solid organ cancers, prevention, screening, and palliative care are her areas of expertise. Dr. Sushma is a regular delegate/ speaker/ resource person in national and international scientific forums. She has ten national and international oncology journals to her credit.
6. Dr. Gangadhar Vajrala, Senior Consultant - Radiation Oncology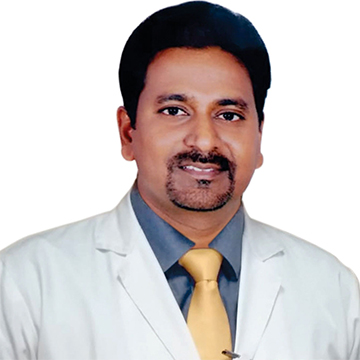 Dr. Gangadhar is USMLE - ECFMG certified (2004). Among his honors are Team recognition and Praise Card at LSUHSC (2006), University Fellowship and Scholarship at EMU (2006). (2008). He is certified by the National Board of Public Health Examiners (2008) and the IAPC Essentials of Palliative Care (2014). His clinical expertise is immense in external beam radiation treatment and brachytherapy. He has worked on the research of malignant CNS tumors, benign CNS tumors, head and neck cancers, and esophageal cancer.
7. Dr. Gundu Naresh, Consultant - Medical Oncology and Hemato Oncology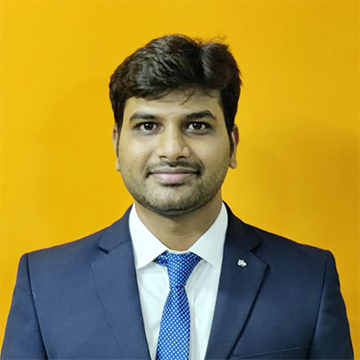 Dr. Gundu Naresh completed his M.B.B.S. degree from Chalmeda Ananda Rao Institute of Medical Sciences in Karimnagar and his DNB - Internal Medicine from Sir Gangaram Hospital in New Delhi. He received his DM in Medical Oncology from the AIIMS, New Delhi. He is particularly interested in lung, gastrointestinal, breast, and urological cancers. He is a prolific researcher with several publications. He also spoke at international conferences in Rome, Italy, Geneva, and Switzerland.
8. Dr. Vidyasagar, Consultant - Medical Oncologist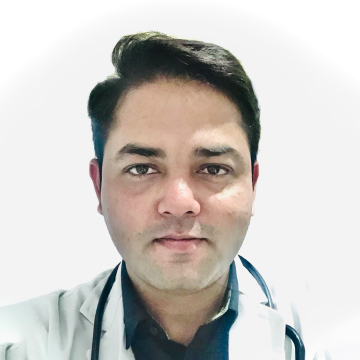 Dr. Vidyasagar has proven his ability to make a correct diagnosis based on case taking, patient examination, and diagnostic techniques. He has treated many cancer patients in his clinical experience. From August 2015 to July 2016, he was a Senior Resident at Andhra Medical College's King George Hospital in Visakhapatnam. Later, at Maharajah's Institute of Medical Sciences, Vizianagaram, he worked as an Assistant Professor for General Medicine. From June 2020 to March 2021, he served as a Registrar, Senior Resident at Omega Hospitals, Hyderabad.
If you or someone you know is looking for oncologists in Hyderabad, Cancer Clinics is here to help. It is important to consult with a doctor or surgeon to identify the best course of treatment for your situation. Our mission is to educate you about your condition and enhance your health and quality of life with the best treatment plans.